Looking for Alternatives to Age 55+ Active Adult Communities for Your Retirement
?
Explore Other Great Places for Retirees to Live in North San Diego County

Menu
∙ Retirement Rentals
Coastal San Diego is Rated as
"The Best Weather Place in the U.S." and it
Ranks 7th in a List of The 10 Best Weather Places in the World!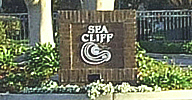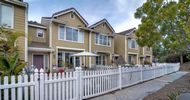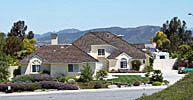 -Hundreds of Community Choices - -Hundreds of Beautiful Condos- -Coastal Living- -Semi-Rural Atmospheres-
-This Section's Menu-
(Click or Scroll Down)
∙Overview ∙City & Area Information ∙What's For Sale Now?
North San Diego County has hundreds of communities with many beautiful homes for sale that are perfect for retirees of all-ages.
Typically, more than 2000 single-family homes and more than 500 Condos/Townhomes are for sale in North County. Our homes range in price from around $60,000 (for the least expensive mobile home), to $85M (for a Rancho Santa Fe Estate). Please

. It would be our pleasure to help you sort through North County's hundreds of communities to find a home that best fits your personal budget and active retirement lifestyle.
No matter where you live San Diego's North County Area, you will enjoy a wonderful Climate and loads of Things to Do, that include many organized activities offered by our excellent Senior Centers. Our towns and cities; with their low Crime Rates, are convenient and safe places for retirees to live. In addition, North County offers a wide selection of Golf Courses many beautiful and usually un-crowded Beaches, a huge selection of Fine Restaurants and nearly unlimited shopping.
- Learn About Our 3 Unique Areas and Their 13 Beautiful Towns and Cities -
- What's for Sale Now?
-
Plan Ahead:
Most Real Estate and Financial experts agree that home buyers should always have their own Personal Buyer's Agent. Here is why-
The home search and home buying processes can be complex and stressful, which is why having a pro by your side can make all the difference. Buyer's Agents assist home buyers every step of the way. Unlike the Listing Agent who represents the seller, a Buyer's Agent protects the buyer's interests during the crucial negotiating and closing process. Their services are free and they can save you tons of time and money on the road to homeownership. Please read What Is a Buyer's Agent? A Trusted Guide Who'll Help You Find a Home).

Stan McNiel SRES
BRE # 00623897
"I Listen, I Understand, I make it Work!
Our Seniors Real Estate Specialist

, Stan McNiel, an Associate Broker with prestigious Windermere Real Estate in Carlsbad would be honored to be your Personal Buyer's Agent.
Stan is well qualified and trustworthy and he "takes the time needed to make clients feel comfortable with a no pressure approach to the complex buying process." He knows North County and can help find homes that fit your criteria and budget in any of our cities. Very importantly; Stan likes working with people of all ages and simply cares.
To contact Stan McNiel, please email stanmcniel@outlook.com or call (760)244-2292.
---
As your Personal Buyer's Agent, Stan McNiel will:

∙ Help you find the home that best meets your needs in the most efficient timeframe.

∙ Send you MLS (Multiple Listing Service) listings that may have additional information to what is available on the web. If possible, invite you to his office for an invigorating video home tour efficiently navigating from most to least features while maintaining priorities in your acceptable price range.

∙ If you wish, he will watch for new listings of homes for sale that may be of interest to you and notify you when they appear.

∙ Upon being pre-approved financially, make viewing appointments and escort you on a tour of all homes that you are interested in visiting.

∙ Answer your questions regarding the communities in which the homes are located and provide an unbiased opinion based on his years of experience, on homes and communities.

∙ Represent your needs through skilled negotiations and effective communication:

-Present your offer to the seller's agent.
-Negotiate price on your behalf.
-Write up the contracts for you.
-Act as a buffer between you and the Seller's Agent and help overcome objections
-Connect you with quality service providers—inspectors, lenders, home warranty companies—to best suit your needs.

∙ Provide you with a peace-of-mind that all details are being handled in a professional and efficient manner.

To Get Started:
Please Email: stanmcniel@outlook.com or call Stan at (760)244-2292.
---
WINDOW SHOP
ON YOUR OWN FOR HOMES FOR SALE NOW

To Window Shop, please click on Type of Home of interest for the City/Area of interest in the table below. But please, READ THIS FIRST-

We recommend that you DO NOT click on the red "Contact Agent" or "Request Private Showing" buttons for the homes listed. Instead, please return to this web page and Email stanmcniel@outlook.com and tell him which properties you are interested in learning more about. He will perform the Buyer's Agent services listed above for you.

Here are some reasons to contact Stan first:

∙ Clicking on the Contact Agent or Request Private Showing button first, will put you in contact with the Seller's Agent whose job is to protect the seller's interests only; therefore, it is highly suggested that you contact Stan to be your Personal Buyers' Agent because his interest is to protect your priorities
∙ As your Personal Buyer's Agent, Stan will give you an unbiased second opinion of the home and of the neighborhood.
∙Most importantly, as your Personal Buyer's Agent, Stan will provide you with a peace-of-mind that all details are being handled in a professional and efficient manner.
To Window Shop: In the table below, click on Type of Home of interest in the City of interest. For Waterfront Properties click on the Area of interest.
To Return to This Webpage: For IPhone or IPad, click on the "<" arrow on the bottom-left corner of your screen; for Windows, click on the "<" in the upper-left corner.

Notes and Hints:
∙Colors of towns and cities indicate the area of their locations > Coastal, Near Coast or Inland. Click on the names of the towns and cities to learn more about them.
∙These links show conventional homes and include those in Active Adult communities.
∙The Luxury homes listed are filtered to include only those that are larger than 3000 sq. ft. in size and have a 3 car or larger garage.
∙ Coastal San Diego Waterfront properties are shown both for San Diego's Coastal Cities and for North County's Coastal Cities, their prices start at $700K.
∙Click on> Age 55+ Mobile/Manufacture Home Parks to see manufactured homes for sale in Active Adult communities.
∙If you must finance your new home, it is best to get a loan approval ahead of time and be ready to make an offer. Good homes sell quickly.
∙ Our thanks to Realtor.com for doing a great job of providing information on homes for sale that allows us to provide this Window Shopping feature.
You may wish to also visit these Webpages:




Thinking of selling your home?
Please email stanmcniel@outlook.com or call (760)244-2292. Stan McNiel would be delighted to help you and will provide a free Market Analysis that shows the current market value of your home. Stan would also be delighted to list your home for sale. His 30 plus years' experience as a realtor has taught him how to navigate all senior issues relative to financial, logistical and emotional issues involved in real estate transactions. His association with prestigious Windermere Real Estate provides him with an additional wide network of senior focused professionals to assist in all aspects of the sale and move and his association with this website provides him with sales leads from folks from all over the world who want to retire here.
---


The Chateau Lake San Marcos- For Seniors who want to own their home; are able to live independently but prefer living in a high security condominium where delicious meals are served in a beautiful dining room, where maid service takes care of linens and house cleaning and where they can participate in a host of Senior Activities.

New home dealers are usually happy to cooperate with real estate agents. This provides real estate agents with an opportunity to expand their sales portfolios to provide more home options to their clients. it also gives the real estate buyer a Buyer's Agent to help ensure that they get a fair deal and help smooth-out the purchase and escrow processes.
Please let us know if you want to add New Homes to your search. Although MLS information is usually not available on them, we will do our best to introduce you to new communities that offer homes for sale that meet your requirements.
Below is an Overview of the New Home Communities in North San Diego County as of February, 2017:
∙There is only one Active Adult (Age 55+) Community of new homes for sale near North County; Its name is Auberge at Del Sur and it is located near the elegant city of Rancho Santa Fe. Its prices run from $655K to over $1M.
∙There are however, more than 42 communities of New Homes for people of All Ages in North County and vicinity.
∙These communities are in various stages of development- Some are approved but not started, some have quite a few homes for sale and some are nearly sold out.
∙Most communities offer two-story detached homes but a few offer single-story detached homes. Prices for detached new homes range from the Low $500K's to over $2.5M. Townhomes start in the low $400K's.

NOTE: We do not provide Retirement Rental leads,
but here are some ways to help you find senior rental information.
FOR SENIOR RETIREMENT RENTALS:
Here is a 5-step plan to help you search for Senior Retirement Rentals (We sincerely hope it is of some value to you):
Step 1:
Click-on > San Diego Craigslist to get to the San Diego Craigslist webpage. To show only Senior Rentals; first make sure that the top row of boxes contains the words "San Diego > North SD County > Housing > apts/housing for rent." The "Search" box has a hand-held magnifier symbol. In the Search box, type "Senior" and the North County city where you want to live and "CA" (For example type in "Senior Oceanside, CA " or Senior and a different North County city and CA, possibly: San Marcos, Carlsbad, Fallbrook Escondido, Rancho Bernardo, Vista, etc.). Then hit the ENTER key. This should provide you with a list of rentals that are available in senior communities in that city.
Note: You may also "Post" an inquiry on Craigslist- Describe what you are looking for and ask if anyone has rentals available that meet your requirements.
Step 2:
Click-on > The Union Tribune Newspaper's Classified Ads. This website was very slow to respond to my clicks when I tried it in Dec. 2016. To try it yourself:
1. Click on The Union Tribune name above and wait for the webpage to appear.
2. Click on FOR RENT.
3. Type in name of the city and state or the ZIP code of the location of interest to you.
4. Click on SEARCH and wait for all rentals to show up.
5. Click on PROPERTY TYPE and uncheck all boxes except for the 55+ LIVING box.
6. Wait until it tells you how many Age 55+ rentals it found and read about them. Usually 0 or 1 have been found.
7. You can now look in other cities by typing in the cities' names.
If Steps 1 and 2 above don't locate a Senior Rental that meets your requirements, we suggest that you consider doing the following:
Step 3:
Click on > After 55.com Senior Housing Guide. Enter: Location and Housing Type.
Step 4:
Click on >

and scroll down to a Senior Community that interests you.
Click on that Senior Community then look for "MAP" and click on it (it is usually located in the "Its Great Location" section. The Oceana Senior Communities are slightly different than the other community web pages. For the Oceana communities, you can access a map by clicking-on the underlined Oceana community name such as "Original Oceana." In the upper left-hand corner of each map, you will find the address of the entrance to the Senior Community. Drive to and enter the community of interest. If possible, check at the gate or club house for rental information and then drive around looking at the available rentals and look for "For Rent" signs. Don't forget to look for signs posted in the windows of condos.
Note: If it is a guarded gated community, go to the guard house and tell the person there what you are looking for and ask permission to enter. If the gate is closed or there is no one available at a guard house, park and wait for a resident to open the gate and then tell them what you are looking for and ask for permission to follow them in. It should be noted that Mobile Home Parks where the residents rent the spaces do not allow owners to offer their homes for rent. Mobile Home Parks where the resident owns the land however may have some rentals available.
Step 5:
CHECK ALL-AGE AND SENIOR APARTMENT RENTALS:
1. Click on > Apartment Hunterz- Lists apartments for rent in North San Diego County.
2. Click on > Realtor.com/rentals and also Zillow.com/rent and type-in the City, Price Range and #Beds/Baths, etc.
3. Click on > Affordable Apartments in San Marcos, Affordable Senior Apartments in Carlsbad, Vista and Escondido.
Step 6:
TEMPORARY RENTALS FOR ALL-AGES; FURNISHED HOMES AND ROOMS:
1. Click on > AIRBNB. Enter location, time and number of guests.

Please Read Our Disclaimer
---
Advice from The Bible
"Don't worry about anything; instead, pray about everything;
tell God your needs, and don't forget to thank Him for His answers."
Philippians 4:6
(TLB Version)
---
Here are some references to help you in your search for Senior Care Facilities.
1.

TheraSearch Premier Placement Service for Elderly Housing- A single phone call to (760) 294-4550 or an email to therasearch@cox.net will put you in touch with a Free Service that can simplify your search for the Perfect Senior Care Facility. Located in San Marcos, CA, TheraSearch, claims to have more than 1600 licensed Residential Care Homes and Independent and Assisted Living Facilities in its data base. Just as importantly, it has an experienced, local staff to help you identify the perfect place for you or your loved one to live.
2. New LifeStyles- This website offers a comprehensive listing of nursing homes, assisted living communities, home care & hospice as well as retirement communities and senior products. It also offers the San Diego edition of New Lifestyles, The Source for Seniors, a free booklet which can be ordered on-line or by calling 1-800-820-3013.
3. Brookdale Place of San Marcos- Offers full-service living in San Marcos. It is one of many facilities of this type in San Diego County. This is also a good website to get ideas on what to look for in your search for a senior care facility.
4. Eldercare Locator - The US government's Eldercare directory.
Please read our Disclaimer

OUR BUSINESS IS -
HELPING FOLKS RETIRE TO NORTH SAN DIEGO COUNTY
---
Disclaimer: Although we believe the information presented on this website and its links to be reliable, it is impossible to verify the accuracy of everything presented and therefore, we assume no responsibility for its use. Ralph Anderson and Associates is not licensed to, and makes no attempt to sell real estate, but does offer to introduce you to its members who are licensed real estate sales professionals. This website is not affiliated with, or sanctioned by any Homeowners Association. The external links and references are provided as a convenience for our visitors, and are not the responsibility of, or under the control of Ralph Anderson and Associates. If you use these links and references, we take no responsibility and give no guarantees, warranties or representations, implied or otherwise, for their content or accuracy or of the services they offer and therefore, the application of or use of these data shall be at the sole risk and responsibility of the user and Ralph Anderson and Associates shall not be held responsible for any resulting loss or damage caused by use of such information.
---
Thank You for Visiting Our Website!
© 2007- 2017 Ralph Anderson & Associates - All Rights Reserved
Rev. 3/15/2017