Three Unique Areas
Each offering a wide selection of Active Adult communities.

North County's Coastal Cities: Oceanside, Carlsbad, Encinitas, Solana Beach and Del Mar, are highly ranked among the best beach towns in the U.S. for retirement.
In addition to having the best climate in the U.S. they offer miles of beautiful sandy public beaches, great surfing spots, beach-view restaurants, a marina and fishing pier and a plethora of coastal activities.
---

North County's Near-Coast Cities: Vista, San Marcos and Rancho Santa Fe, are among the best places to retire to because of their near-perfect climate, clean air and easy access to the best of North County's and San Diego's shopping, cultural, educational and coastal activities.
---

North County's Inland Cities: Rancho Bernardo, Escondido, Bonsall, Fallbrook and Valley Center, are among the best places to retire to because of their wonderful climate with clean air, warm, low-humidity summers, mild winters and sunshine approximately 330 days per year. They also offer a choice of small-city or rural living and easy access to North County's other Cities.
---
Make the Most of Your Active retirement Years:
North County is a great place to live well, have fun and make happy memories with loved ones and friends!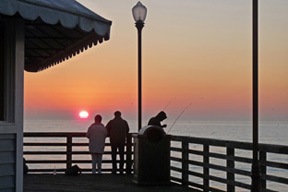 21 Public Beaches & a Community Pier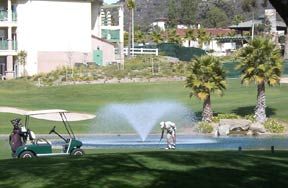 A Wide Selection of Golf Courses and
of Other Sports Opportunities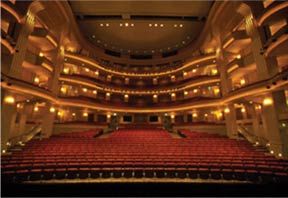 Arts and Entertainment for All Tastes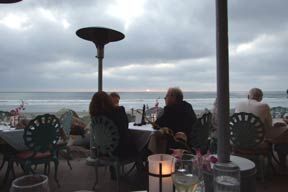 Many Opportunities for Fine Dining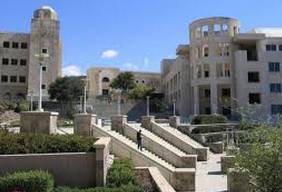 Opportunities for Lifelong Learning
A Choice of Near-Perfect Climates
North county's Coastal and Near-Coast climates are incredibly mild. During most days of every season, Spring, Summer, Fall or Winter, you can enjoy your favorite outdoor activity such as golfing, playing tennis, jogging, biking, hiking, surfing, fishing, boating, picnicking, barbequing, gardening or just walking the beach! All, without out excessive heat or cold and with low-humidity and very few bugs. Our Inland climate is great too! It offers even more sunshine and slightly warmer summer days.


Our Summers have Moderate Temperatures and Low Humidity-
North County's average August highs range from the low 70's (°F) at the coast to high 80's (°F) Inland. We have very few hot, muggy or windy days, few thunderstorms and no hurricanes. Damaging hail and tornadoes are almost unheard of here. We also have very few mosquitoes and other bugs.

Our Winters are Warm and Beautiful-
North County's average January lows are in the 40's (°F). We have no long, cold winters and no snow or black ice. Winter days are mostly sunny and beautiful with green hills in the background and an abundance of flowers. Our miles of public beaches are nearly vacant during the fall, winter and spring months.
A Broad Selection of Lifestyle Choices
North County's Coastal, Near-coast and Inland areas each offer a unique ambiance and a slightly different climate. All 3 Areas are less crowded than most other areas of Southern California; for example, our Coastal Area has less than half the population density (people per square mile) of Anaheim and Los Angeles and our Inland Area is even less crowded. North San Diego County also has Crime Rates below the U.S. averages.


13 City Choices-
North County has thirteen small to medium-sized, retiree-friendly towns and cities that offer a choice of Coastal, Suburban or Rural retirement lifestyles. They combine to provide amenities and conveniences that are comparable to what is usually found only in large cities; such as fine dining, great shopping and a variety of entertainment options, but with low crime rates and under less crowded living conditions.


Hundreds of Community Choices-
North County has 76 Active Adult Communities that include 56 affordable Age 55+ Mobile/Manufactured Home Park Communities and 20 conventional Active Adult Communities. It also has hundreds of Retiree-Friendly, All-Age Communities.


Thousands of Home Choices-
North County offers a huge choice of homes ranging in price from the low $70,000's for mobile homes to over $25 million for elegant coastal estates.
A Huge Selection of Activities
A Resort-like Atmosphere-
North County abounds with cultural, recreational, educational and social activities for everyone. We have 30+ nearby golf courses, 21 accessible beaches, a marina and community pier, 20 live performance theaters, more than 100 movie screens, more than 1500 restaurants, many excellent shopping centers and a large selection of places to worship. We also offer a choice of colleges and universities; some that offer low cost or even free courses to senior citizens.


Senior Center and City Sponsored Activities-
No matter where you live in North County, you can participate in a plethora of low-cost social events and activities offered by our 11 Senior Centers. You can also attend city-sponsored events such as concerts and movies in parks, farmers' markets, street fairs, sporting events, etc.


Active Adult Community Sponsored Activities-
Thinking of moving to an Active Adult Community? Most have an on-premise Social Center where you can make friends while enjoying games, entertainment, swimming and exercise classes.

Many Additional Activities in the Beautiful City of San Diego-
San Diego, an easy drive away from our North County Cities, provides a vast selection of additional cultural and recreational activities.


Work Opportunities-
Interested in continuing work? Our vibrant and prosperous economy offers opportunities for both part and full-time work for retirees, as well as an abundance of meaningful volunteer opportunities.

Opportunities for Lifelong Learning-
Thirty-two Colleges and Universities are located within 30 Miles of the city of San Marcos. Unlike some other parts of the U.S., our community colleges welcome senior citizens and some even offer free low-cost courses for Seniors. One Example is the low-cost Learning Is for Everyone (LIFE) program at Mira Costa College.
Many free or low-cost, non-academic courses are also offered to Seniors throughout North County at our 11 Senior Centers. They include; creative writing, painting, ceramics, quilting, knitting, dance, photography and photo and video editing, to name a few.
Californians May Transfer Their Present Real Estate Tax Base When They Purchase a North County Home
Under Props 60 & 90-
If you are age 55 or over and presently own a home in any county in California, you may be able to transfer your existing home's tax base (base-year value) to a newly purchased home of equal or less value in San Diego County.

Interested Retiring to North County?
We Can Help
Our Seniors Real Estate Specialists

can help you sort through North San Diego County's twenty Active Adult Communities, fifty-six Age 55+ Mobile/Manufactured Home Communities and hundreds of All-Age Communities to find a home and community that make your Retirement Lifestyle Dreams come true.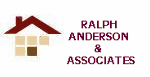 Ralph Anderson
More than thirteen years' experience managing this website and helping folks find the home that best suits their Personal Retirement Lifestyle.
Ralph can answer many of your questions about our Active Adult Communities and about Active Retirement Living in North San Diego County.
Thinking of selling your home?

Please Contact Us. We would be delighted to help. We will provide a free Market Analysis that shows the current market value of your home and then if you wish, list your home for sale. Stan McNiel is our Conventional Home Community specialist and Susan Sharp is our Mobile/Manufactured Home Community specialist. They both offer a wealth experience that has taught them how to navigate the financial, logistical and emotional issues involved in real estate transactions. Stan's association with prestigious Windermere Real Estate and Susan's association with highly regarded Cole Realty & Mortgage, provides them with a wide network of additional professionals to assist in all aspects of the sale and move and their association with this website provides them with sales leads from folks from all over the world.
Why Choose Us?

We have many years of experience helping folks retire to North San Diego County and we will do our best to help you find your dream retirement home. We are very familiar with North San Diego County's Active Adult and Age 55+ Mobile/Manufactured Home Communities and also with its All-Age communities that are appropriate for retirees. Please See

---
North San Diego County is Highly Rated Among the
Best Retirement Places in the U.S.
Picture Yourself..

Retiring to a beautiful place that has best climate in the U.S. That offers a wide variety of places to live including coastal and lakeside homes, golf and gated communities, city living, and un-crowded rural lifestyles. A place with a choice of 76 Age 55+ Active Adult Communities, with a resort-like atmosphere and hundreds of things to do all year long; 30 Golf courses, 21 accessible beaches, more than 32 nearby colleges and universities, hundreds of fine restaurants, and many additional amenities that are important to retirees. All this plus excellent medical care and low crime rates.

..That's North San Diego County.

About Best Retirement Places Ratings

Companies and magazines that come up with Best Retirement Places Ratings usually focus on individual cities and ignore areas like our North San Diego County where our border-to-border cities complement each other to create a great Retirement Place throughout the area.



Here is a Retirement Place Rating that Applies to all of North County

• David Savageau's 6th edition Retirement Places Rated book actually compared North San Diego County to cities located throughout the U.S. and ranked it #8 of 203 places rated.



Here are Retirement Place Ratings that Apply to North County's Fine Cities


• Carlsbad is Ranked-

5th in Kiplinger's 2018 50 Best Places to Retire in the U.S.

5th in StashLearn's 10 Best Places to Retire in California.

13th of 25 in Niche's Healthiest places to Live in America.



• Oceanside is Ranked-

2nd in Only in Your State's 8 Best Cities To Retire In Southern California.

4th in Insider Monkey's 21 Cities with the Best Climate in the World Year Round.

6th out of 10 places in Seniors Love to Know's Affordable Places to Retire in California.



• Solana Beach is Ranked-

5th in Livability's 5 Best Small towns in California.



• Del Mar is Ranked-

First in Niche's 2019 100 Best Places to Retire in California.



• Nearby San Diego also ranks high but has very few Active Adult Communities. The climate of our Coastal Cities; Del Mar: Solana Beach, Encinitas, Carlsbad and Oceanside is nearly identical to that of coastal San Diego and North County's Rancho Bernardo is a Master-Planned Community, located just inside San Diego's north-east city limits, so most of San Diego's rankings also apply its North County cities.

San Diego is Ranked-

1st by Weatherwise.org (Vol 67, 2014-issue 2) The Best Weather Place in the U.S. and 7th in The Best Weather Places in The World.


1st in The Mysterious World's 10 Cities With Best Weather Year Round in the World.

Second in Insider Monkey's 21 Cities with the Best Climate in the World Year Round.

22nd in Milken Institute's The Best Large Cities for Successful Aging report of the 100-top large cities.

5th in AARP's 10 Great Sunny Places to Retire.

16th in US News and World Report's 100 Best Places to Retire in the USA.

7th in Business Advice Source's 10 Best Places in California for Retirees.

8th in eretirements' 10 Best Places to Retire in California.

9th out of 13 in Retirement Living Information Centers' The Best Places to Retire in California.

6th in Moving.com's 10 Best Places to Live in the Golden State.

4th out of 174 in Wallethub's Healthiest Cities in the US.

10th in the Travel Channel's America's Top 20 Healthiest Cities.

13th in Forbes' American's top 20 healthiest cities.



Deciding where to live when you retire is a very personal decision, we wish you success in making the right one for you.
Please

if you are interested in retiring to North San Diego County. We would love to answer your questions and our Seniors Real Estate Specialists would love to help you find your dream retirement home.

---
Disclaimer:

Although we believe the information presented on this website and its links to be reliable, it is impossible to verify the accuracy of everything presented and therefore, we assume no responsibility for its use. Please refer to our

for detailed information regarding Disclaimers, Privacy, etc.
---
A Happy Retirement Philosophy

"The grand essentials to happiness in this life are-
something to love, something to do and something to hope for."
by Allan K. Chalmers
To This We Would Like to Add-

A Positive Mental Attitude, a Healthy Body and (for us) a Christian Lifestyle.
---
Thanks for Visiting Our Website!
---
© 2005 - 2021 Ralph Anderson & Associates - All Rights Reserved